Squeak Road
Run your own anonymous market
Jonathan Zernik
Open the App Store on your umbrelOS home server to install this app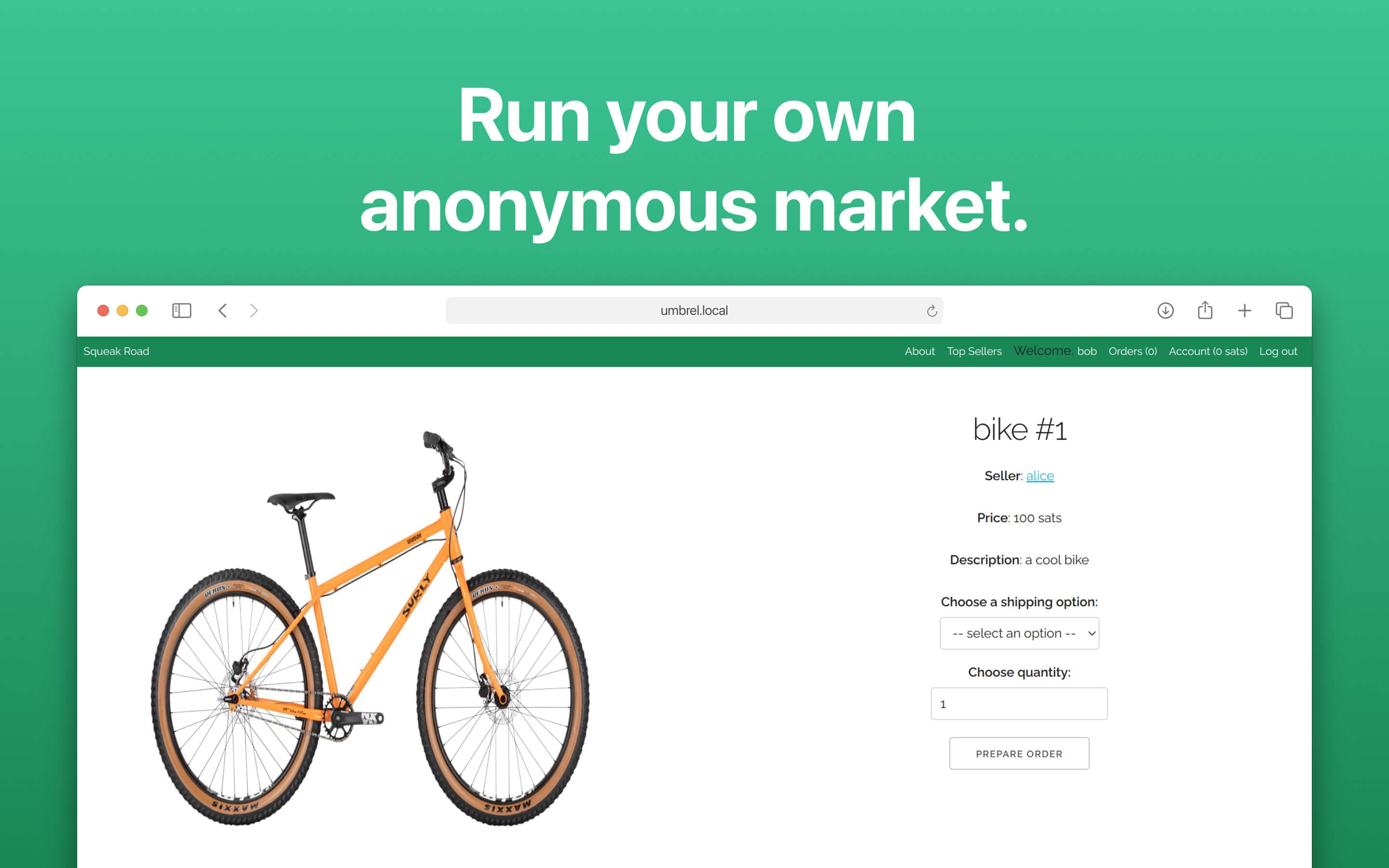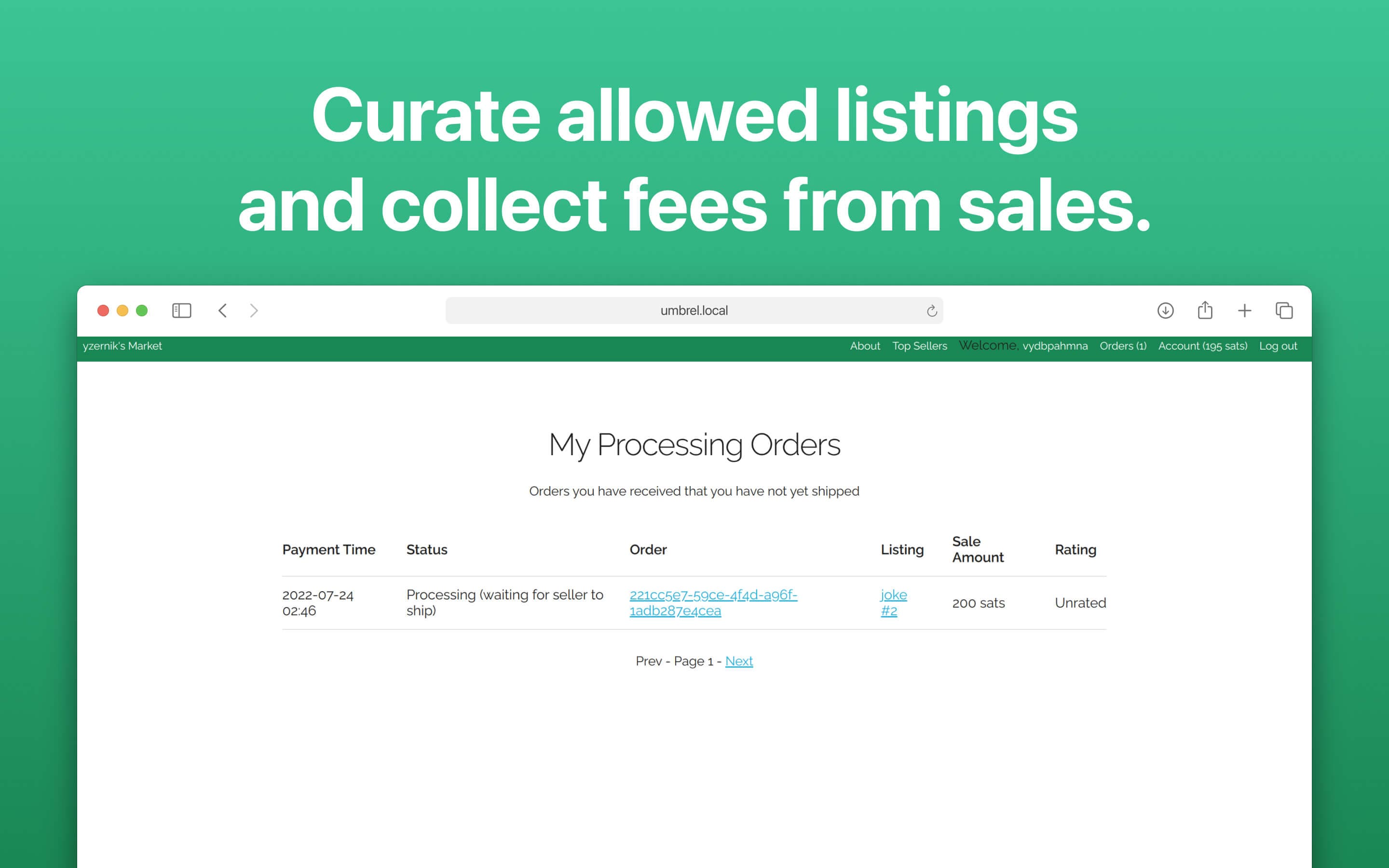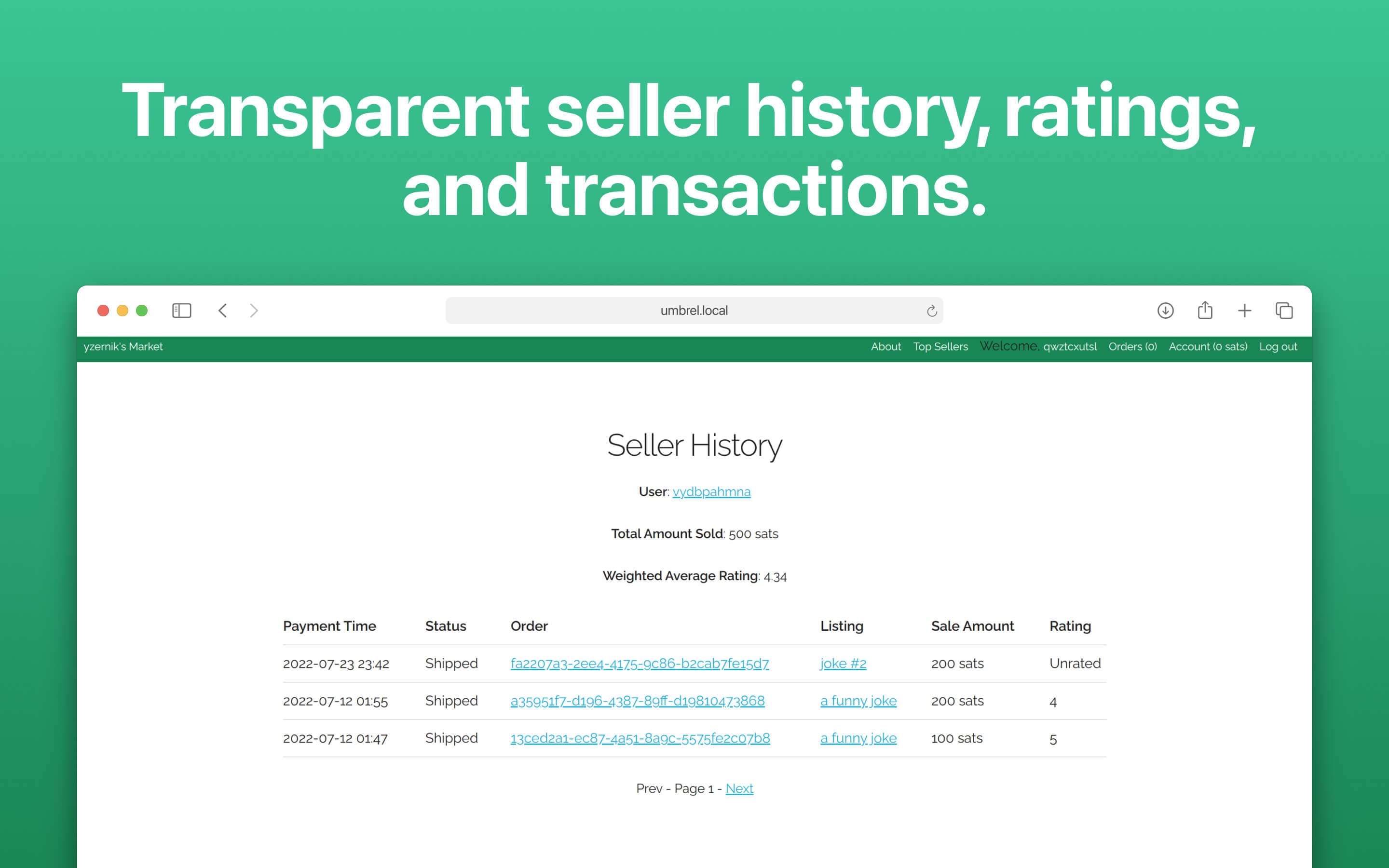 About this app
Squeak Road lets you run an anonymous market where anyone can buy or sell anything. As the admin of your market, you can curate which listings are allowed, and you can configure the fee rate that will be collected from sales. Buyers can leave ratings for each completed sale, and the ratings are used to calculate a score for each seller account. Warning: This app exposes your Lightning node pubkey. Be careful not to use any other app or invoice that links your Lightning node to your identity or your location.
What's new
Version 0.1.14-build-2
- Show better error message on failed user signup validation. - Don't fetch font assets from remote CDN.