Tallycoin Connect
Crowdfund donations directly to your Umbrel node with Tallycoin.
djbooth007
Open the App Store on your umbrelOS home server to install this app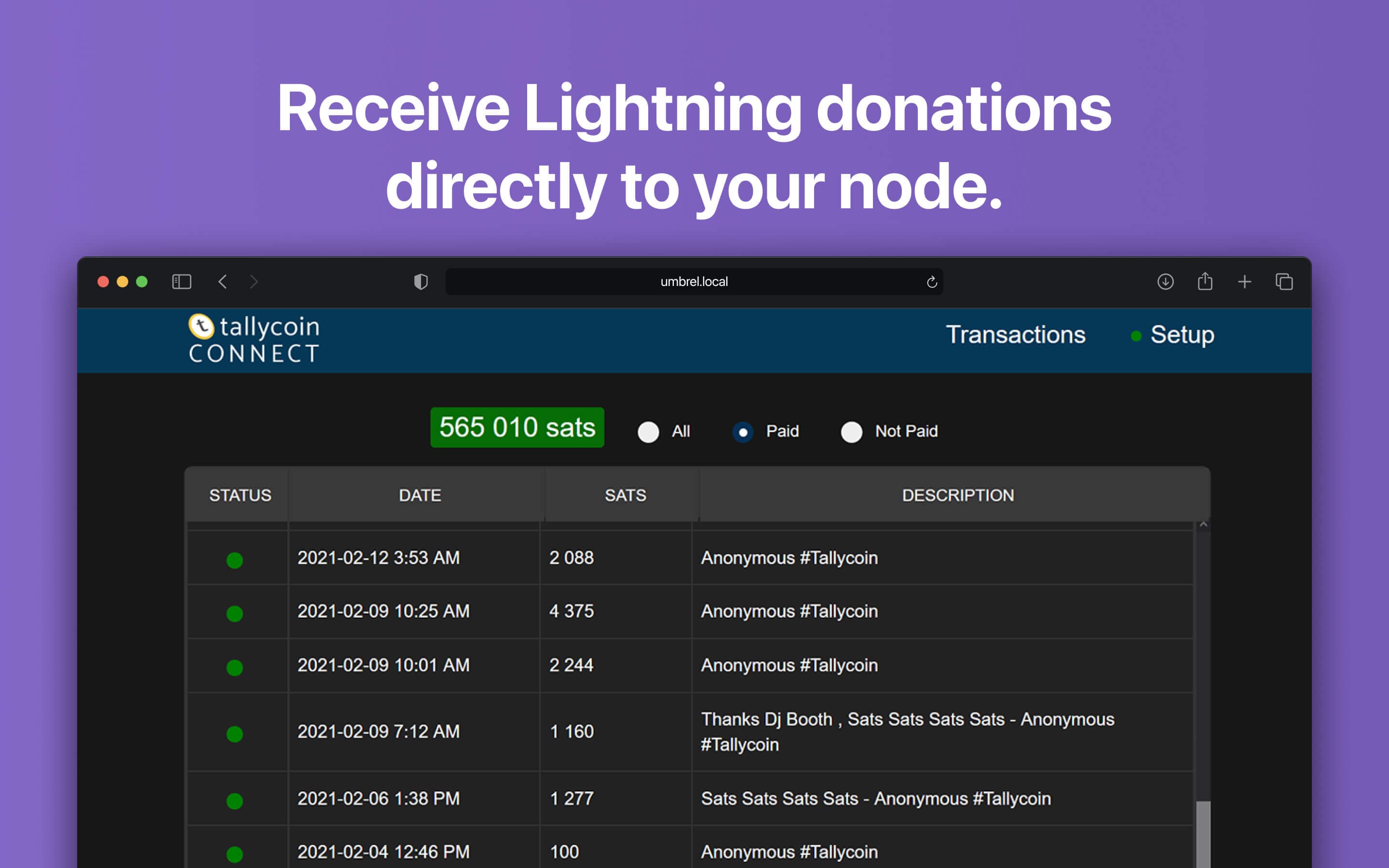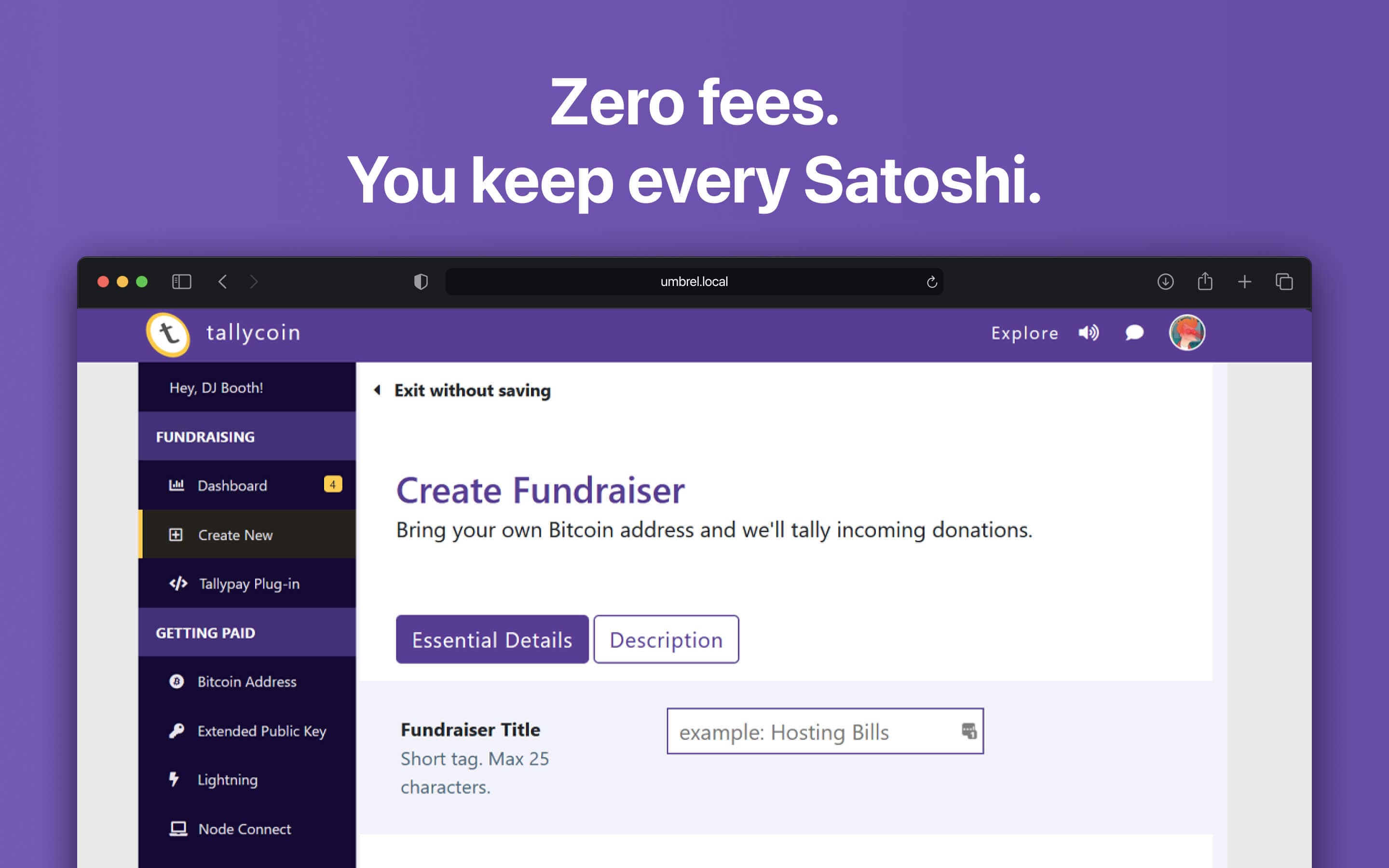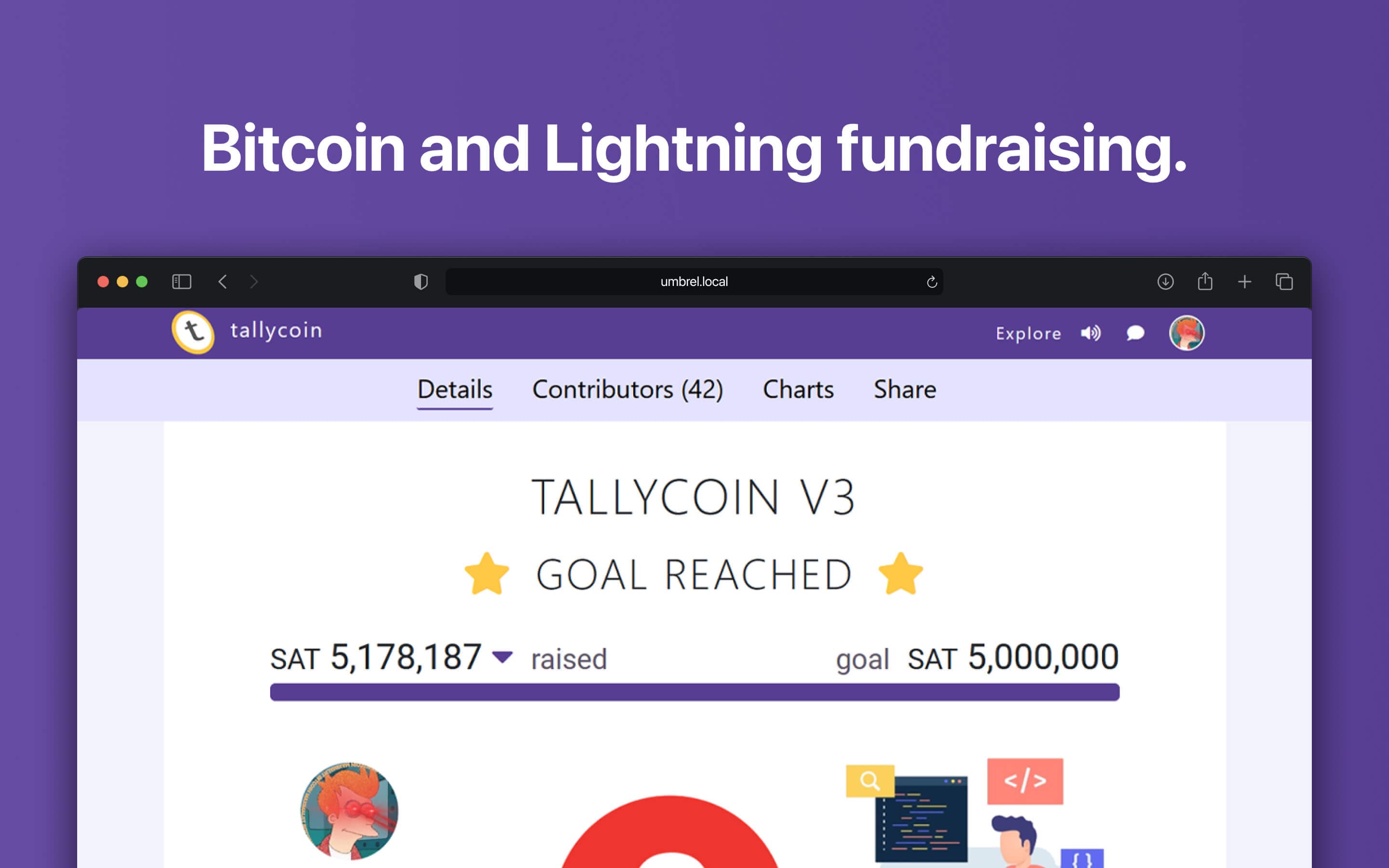 About this app
Tallycoin is a crowdfunding platform with bitcoin and lightning donations. Together with the Tallycoin Connect app, you can receive donations directly to your Umbrel node. Zero fees!
What's new
Version 1.8.0-1
🚨 IMPORTANT: If you are using both the Tallycoin Connect and Home Assistant apps on your Umbrel, please update Tallycoin Connect to the latest version before updating Home Assistant. This step ensures a smooth operation by preventing any port conflicts between the two apps. This update changes the port that Tallycoin Connect runs on from 8123 to 8124. This is to avoid a port conflict with the Home Assistant app, which now runs on port 8123. There are no updates to the Tallycoin Connect app itself.