mempool
Explore the full Bitcoin ecosystem
Mempool Space K.K.
Open the App Store on your umbrelOS home server to install this app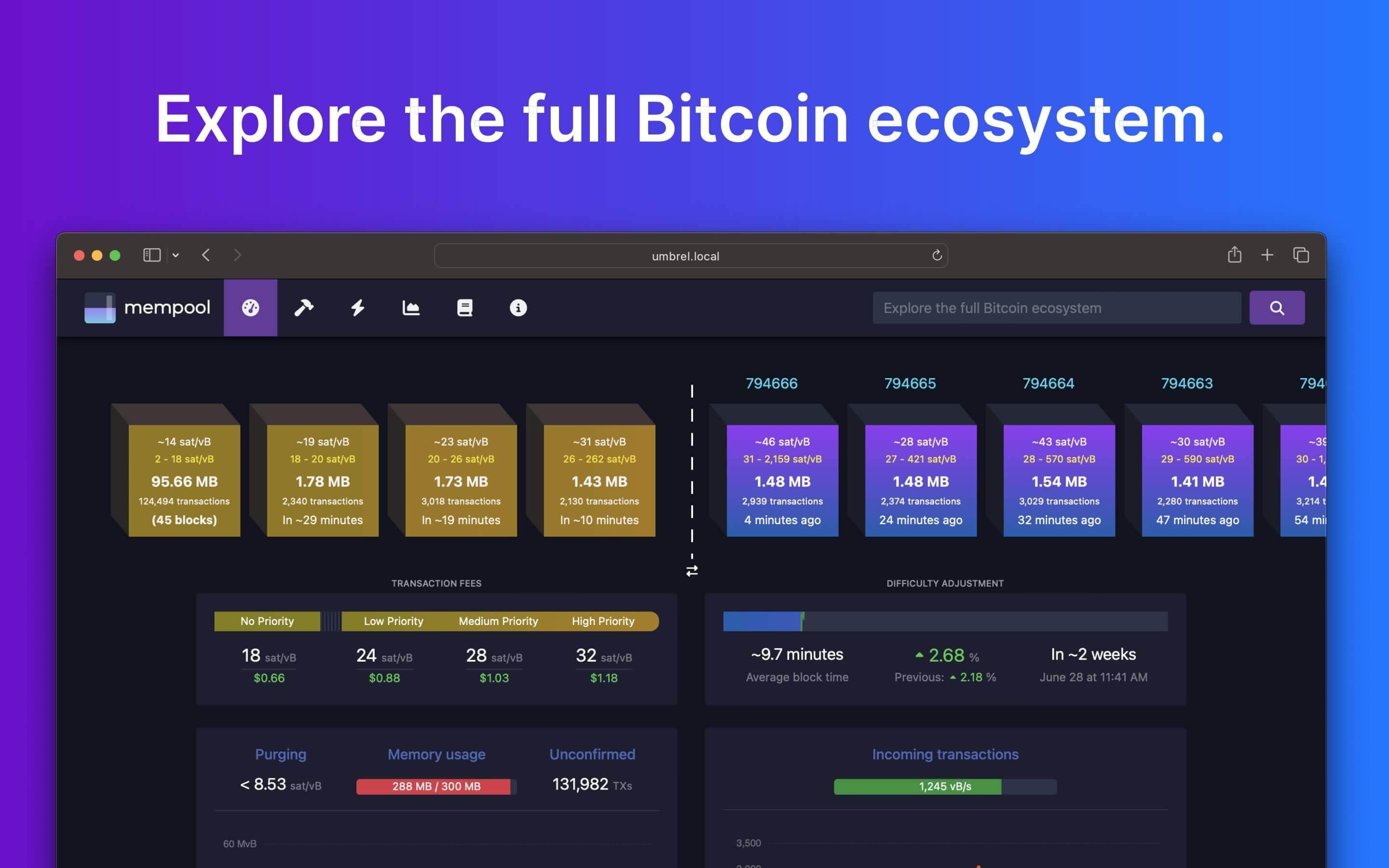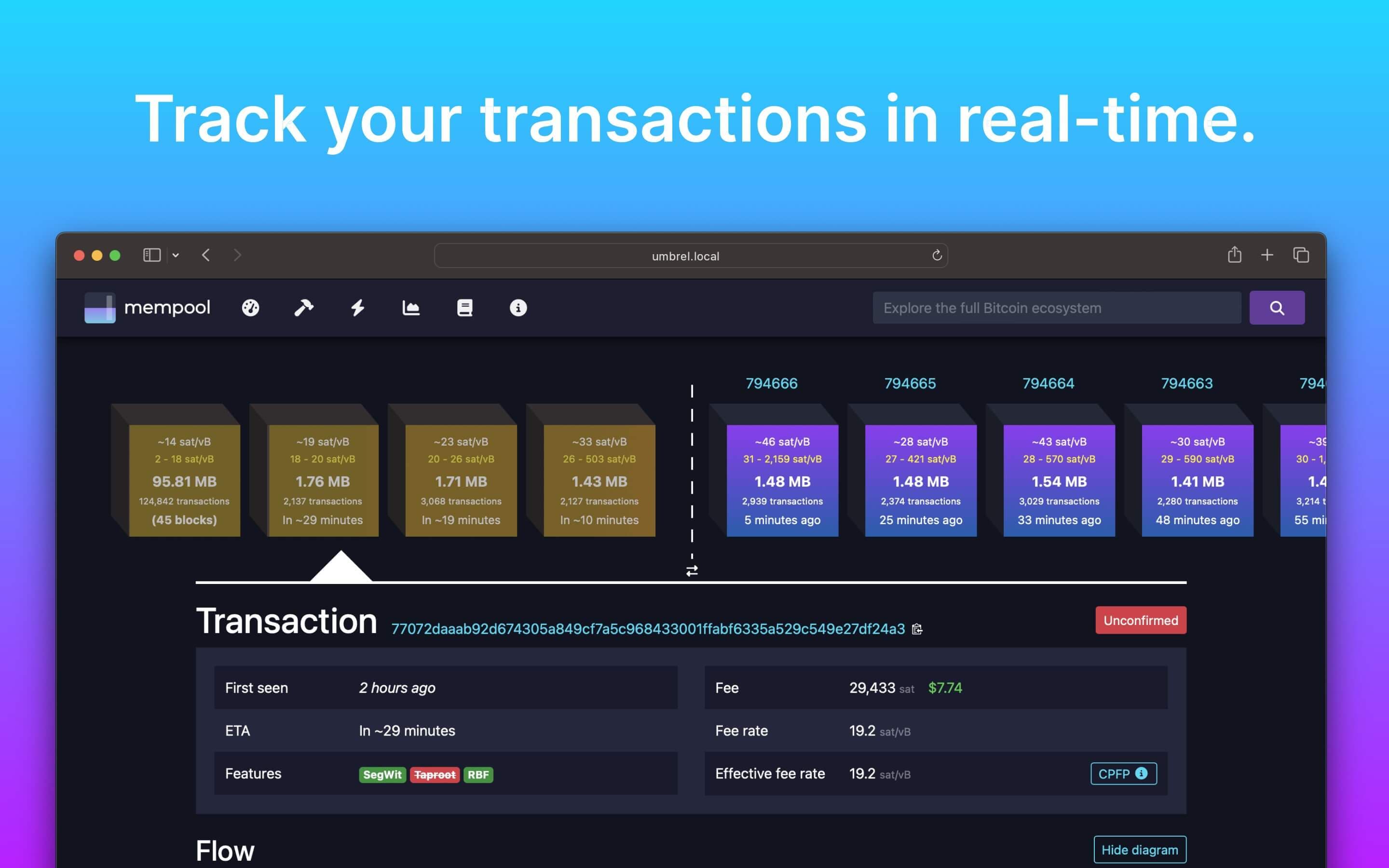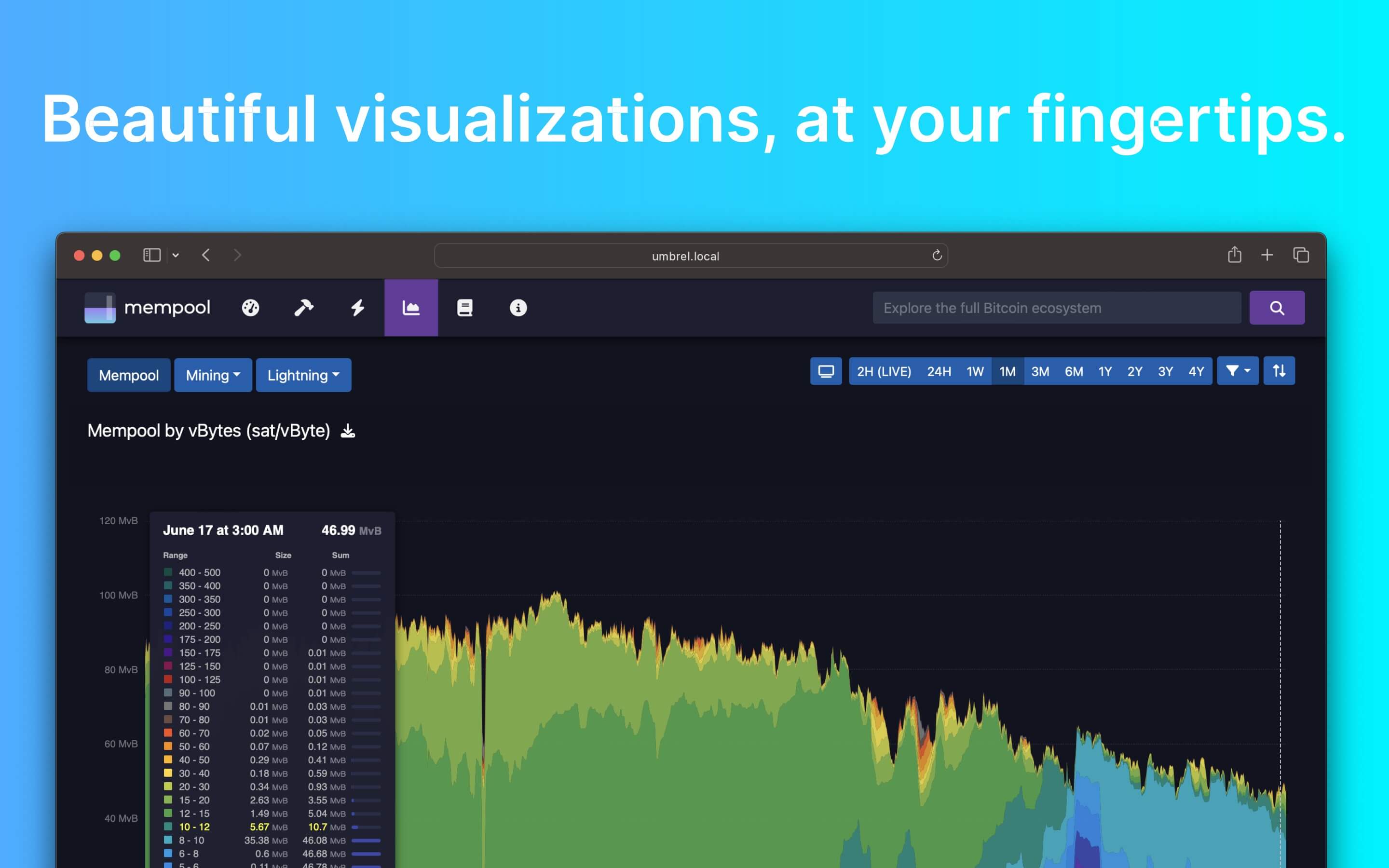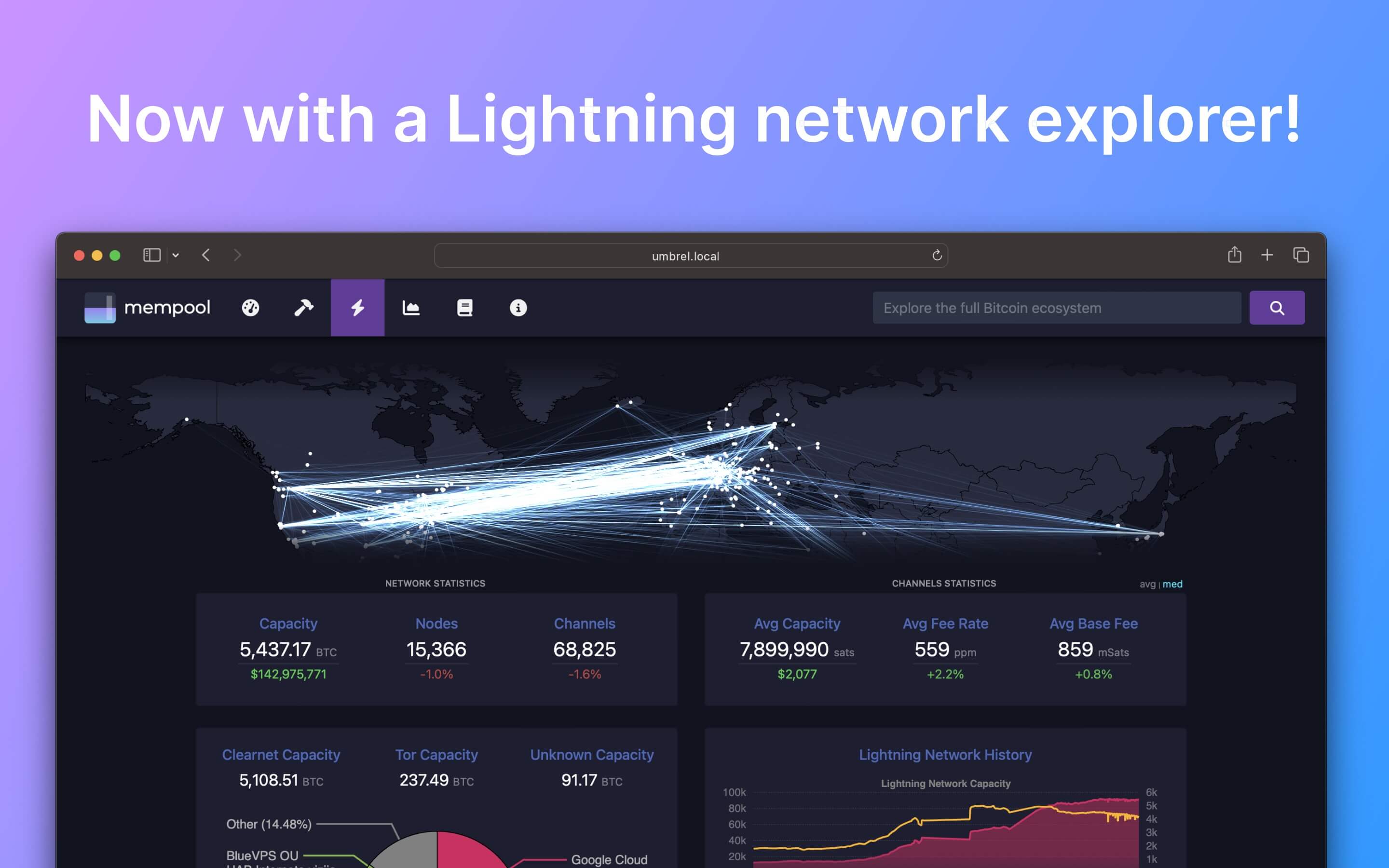 About this app
Be your own explorer. Run your own instance of The Mempool Open Source Project and trust no one—use your own node to beautifully visualize data about the Bitcoin network, transactions, blockchain, mempool, and more. This product includes GeoLite2 data created by MaxMind, available from https://www.maxmind.com
What's new
Version 2.5.0
This update allows users to use the Lightning explorer if the Lightning Node app is installed.