mempool
A self-hosted explorer for the Bitcoin community
Mempool Space K.K.
Open the App Store on your Umbrel to install this app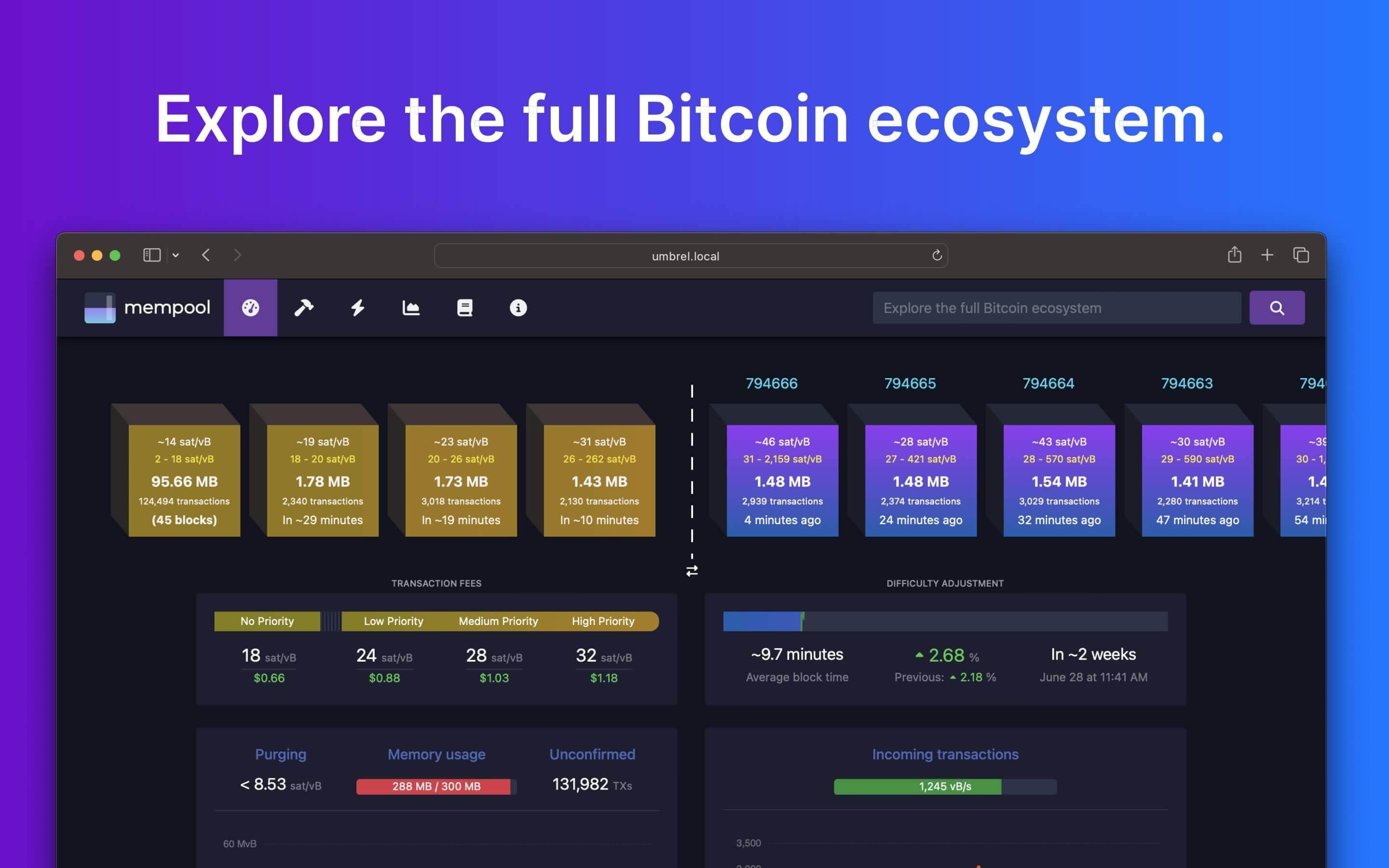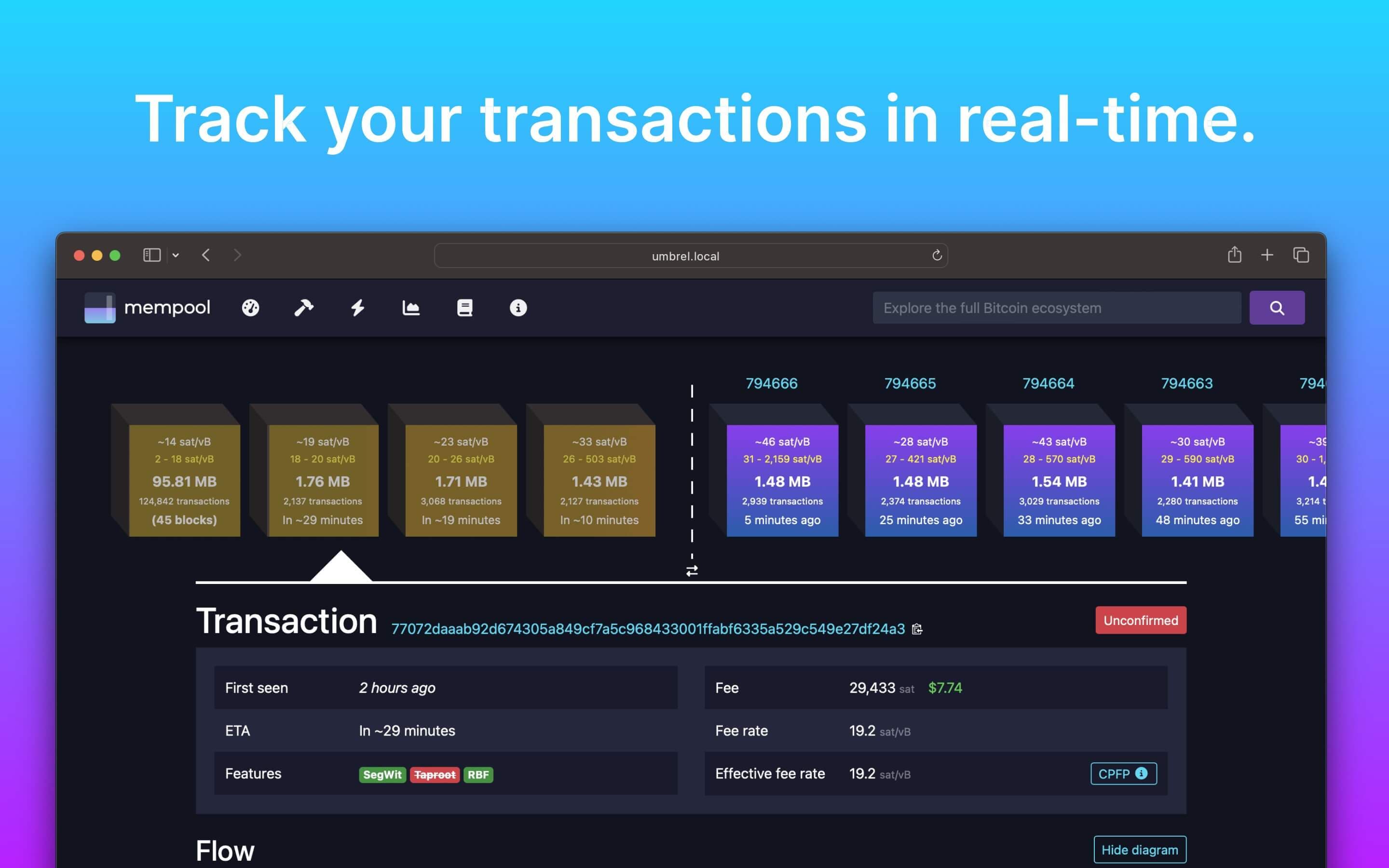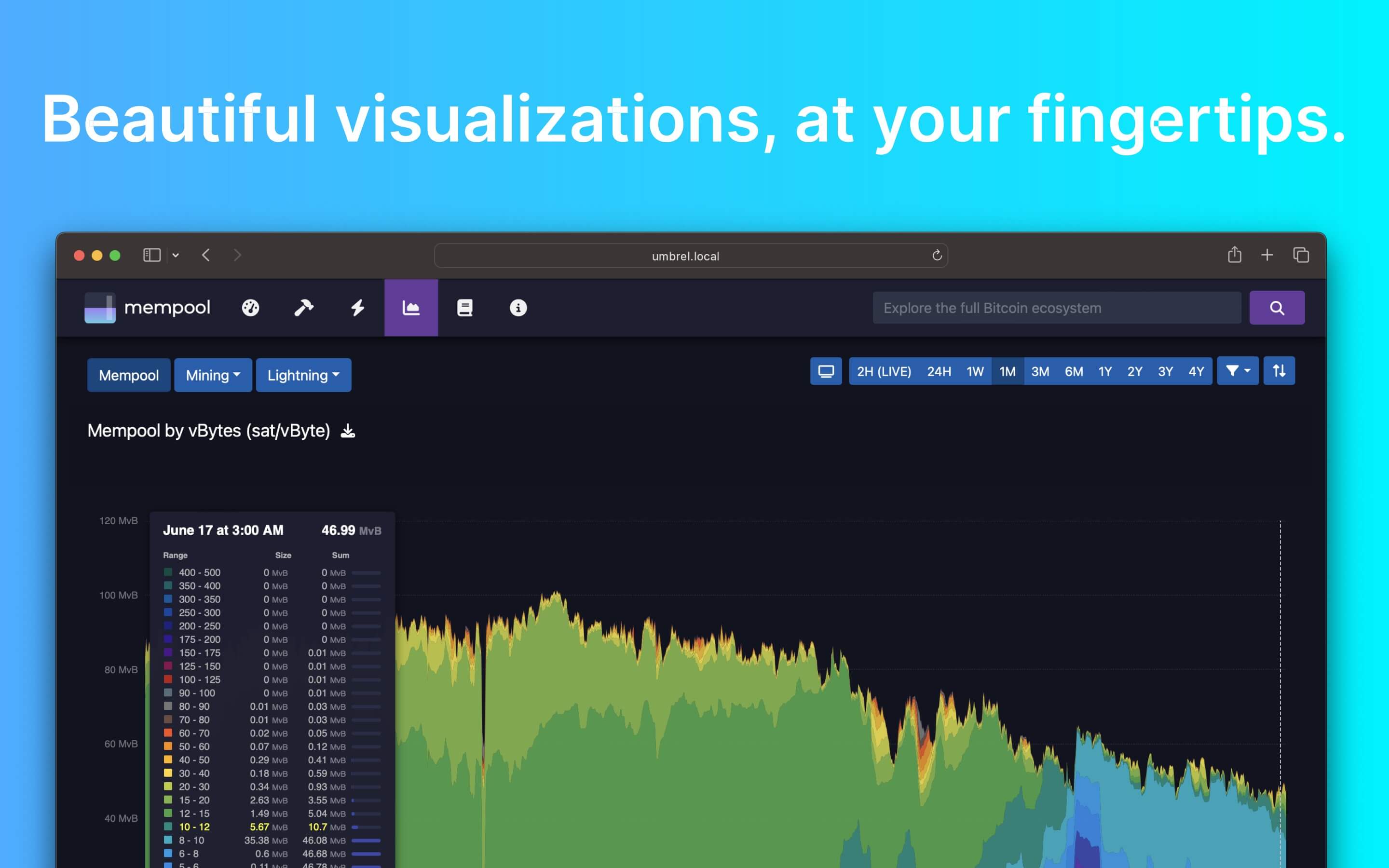 About this app
Trusted third parties are security holes. Self-host your own instance of mempool.space on Umbrel for maximum privacy. Features: - Live dashboard visualizing the mempool and blockchain - Live transaction tracking - Search any transaction, block or address - Fee estimations - Mempool historical data - TV View for larger displays as a TV in a cafe or bar - View transaction scripts and op_return messages - Audio notifications on transaction confirmed and address balance change - Multiple languages support - JSON APIs
What's new
Version 2.4.0-build-2
This update allows the Lightning Node app to open its Bitcoin wallet (on-chain) transactions on your local mempool.
More apps in Bitcoin & Finance
You might also like